CaptivA® Protein A Affinity Resin 純化樹脂配體
Leader in Protein A ligand manufacturing since 1985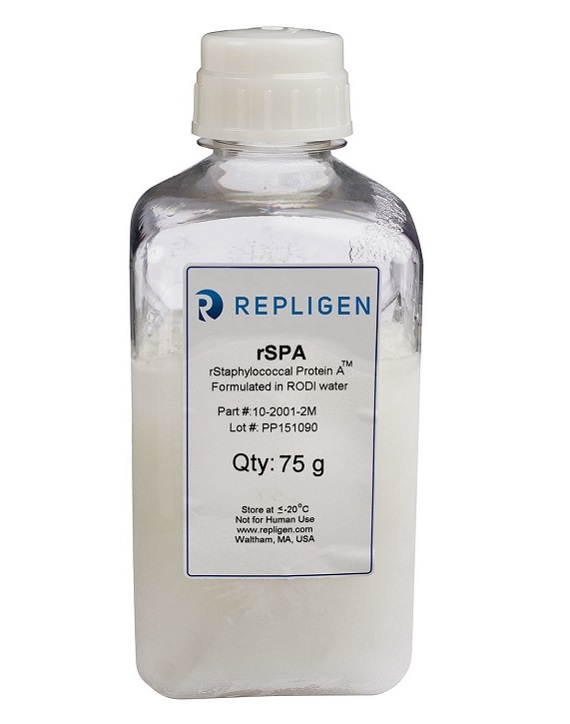 Repligen supplies Protein A ligands in milligram to multi-kilogram quantities.
Protein A is a critical component of proprietary products that are used every day in biopharmaceutical purification processes supporting the safe and effective production of important breakthrough drugs for diseases such as rheumatoid arthritis, breast cancer and multiple sclerosis.
Since 1985, Repligen Protein A ligands have been used in small- to large-scale purification and immunoprecipitation, or by OEM partners who use them as critical raw materials in the manufacure of their own proprietary products.
Recombinant Protein A is expressed in Escherichia coli (E. coli) as opposed to the native protein extracted from Staphylococcus aureus. Repligen leverages its expertise in the optimization of E. coli fermentation and purification processes to deliver Protein A ligands that enable very high expression levels and yield in downstream purification.
Repligen develops and manufactures products for the biopharmaceutical industry under an ISO 9001 quality management system. We focus on the timely delivery of high quality, consistent and robust products, and ensuring business continuity for our customers.
Protein A Ligand Products
rSPA – Native Recombinant Staphylococcal Protein A Ligand
rSPA –Native Recombinant Staphylococcal Protein A Ligand – is the most advanced non-mutant Protein A ligand available from Repligen. The combination of performance and purity to native Protein A and outstanding economics and supply chain security, makes rSPA the automatic first choice for all new Protein A ligand applications.
Contains the same amino acid sequence and molecular mass as the native Protein A sourced from S. aureus
Manufactured with animal-free materials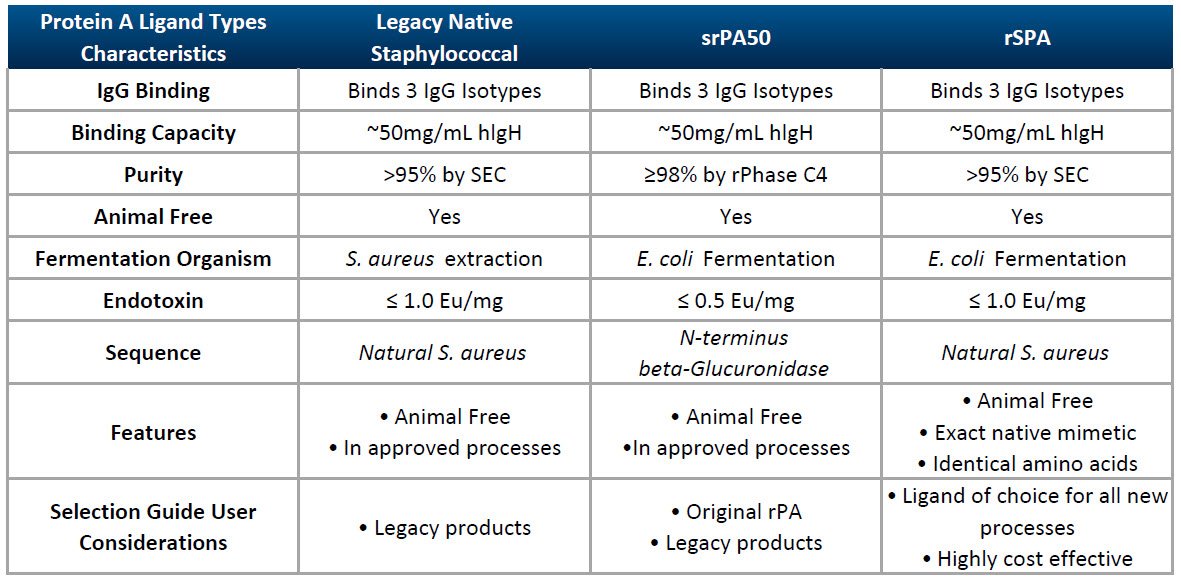 更多產品資訊與規格,請洽免費服務專線0800-588990。 Free!!
或 線上留言 我們將有專員與您連絡,謝謝!!