Dosing and Dispenser 點膠機/分注器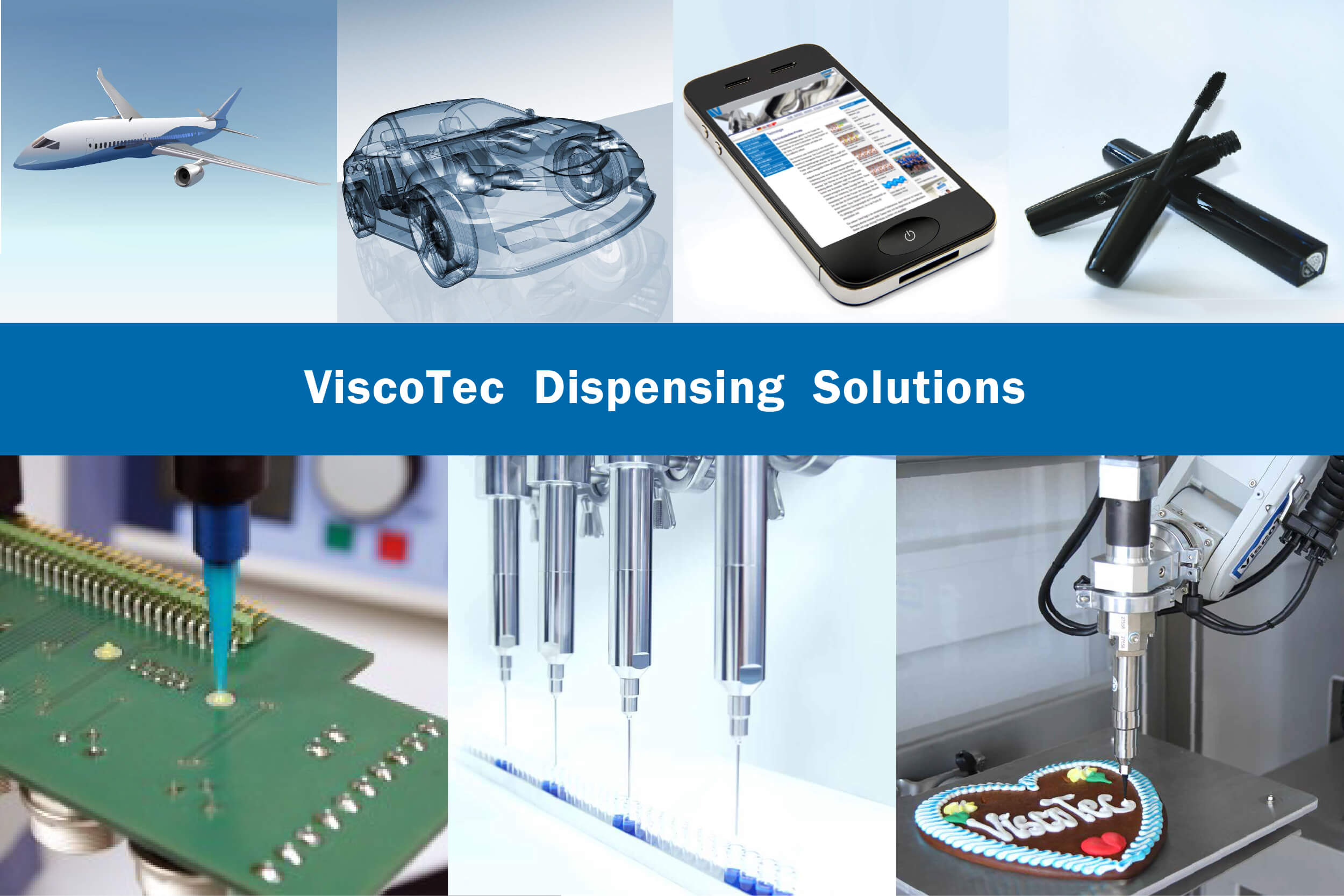 With ViscoTec dispensers you can achieve perfect administration and application. The special design and method of handling enable them to be easily integrated into robot and axis systems. Lightweight and flexible, ViscoTec dosing systems facilitate a quick change-over between dot application and bead application, irrespective of fluctuations in viscosity.
This results in the precise application (with a high level of repeat accuracy) of a very wide variety of media, such as adhesives and sealants, soldering pastes and heat transfer pastes, insulating varnishes or greases. In respect of bead applications, ViscoTec achieve a consistent bead coefficient of under 2%, even with uninterrupted beads.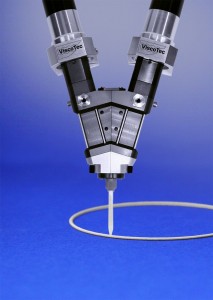 Nowadays it would be impossible to imagine modern production without two-component materials, particularly in the automotive industry, the electronics industry and the field of solar technology. But in the production of aeroplanes, HGVs, sports equipment, articles of daily use and even clothes too, there is increasing use of adhesives, sealants, fillers and insulation comprising two components (resin and curing agent).
Only when the two components are mixed in the correct ratio, at the time they are about to be used at the production site, do they cure and achieve their ultimate strength. The primary goal for the optimum automation of such applications is not only dosing precision, but also strict adherence to the mixing ratio. With ViscoTec special mixing head from the metering components ViscoTec ensure that the exact mixing ratio is retained from the very start to the very end of the dosing procedure, even where very small quantities are concerned.
更多產品資訊與規格,請洽免費服務專線0800-588990。 Free!!
或 線上留言 我們將有專員與您連絡,謝謝!!