Flexible and Modular Production Isolator PSI-L for VarioSys Filling Machines
整合型隔離操作台與充填線
PSI-L Adapts well like a chameleon

VarioSys® - 2016 INTERPHEX: Biotech Innovation Award
$nbsp;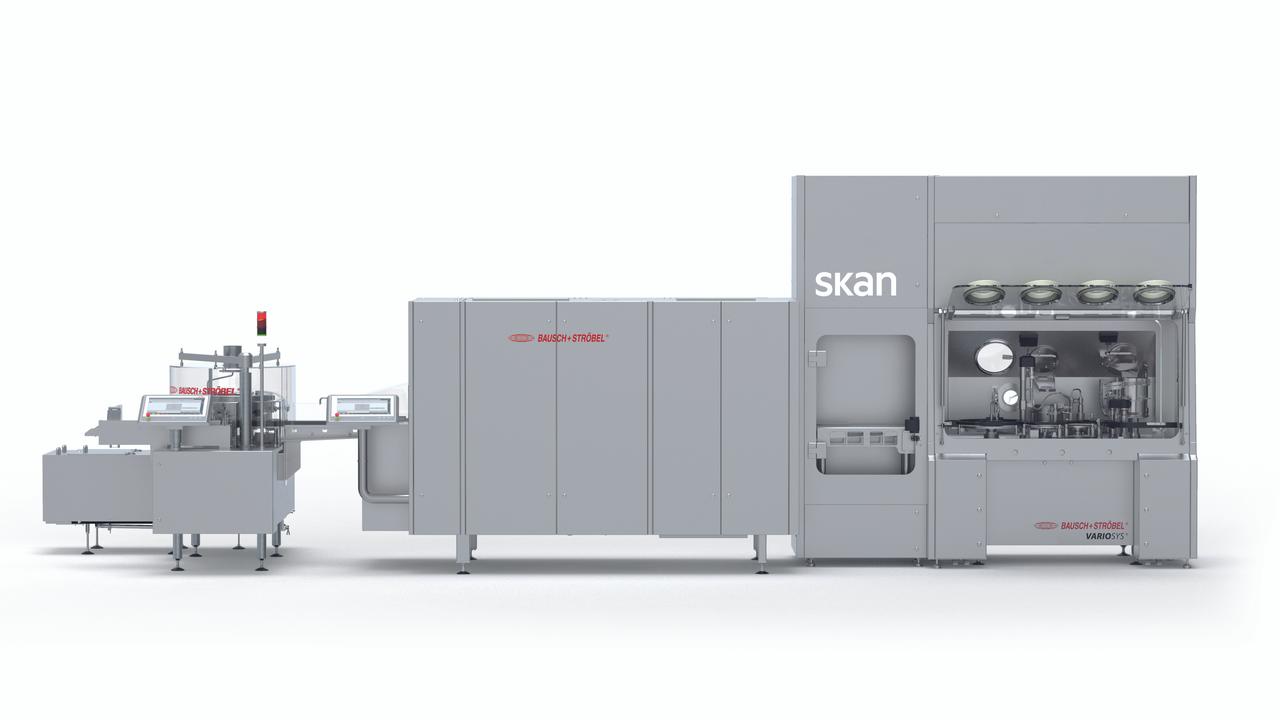 應用需求 / Your Needs
From small-scale production to preparations for the individual patient
Aseptic working conditions with highest sterility assurance
Operator safety for working with toxic substances
Different filling solutions available
Lyophilisation process
對策方案 / Our Solution
The Pharmaceutical Safety Isolator, PSI-L, is a modular and extendable isolator system with a unique L-shaped flange, which enables quick equipment changes to host different Bausch+Ströbel filling machines or other pharmaceutical processes. The short decontamination cycle and the return air filter (FIPA) make it a universal, aseptic workspace for the production of aseptic and/or highly active pharmaceutical products.
產品特點 / Features
Modular isolator PSI-L with fast and easily exchangeable filling equipment
The possibility of using an empty flange plate guarantees maximum flexibility to adapt future processes
Aseptic production thanks to H2O2 decontamination of the isolator
Fast H2O2 decontamination of the air lock < 20 min
Excellent operator safety thanks to safely exchangeable FIPA return air filters· Suitable for many different sizes and types of pre-sterilised packaging material
製程選項 / Available Processes
Bausch+Ströbel (B+S) semi-automated table top machines
Bausch+Ströbel VarioSys fully automated vial filling, stoppering and capping
Bausch+Ströbel VarioSys fully automated nested syringe filling and stoppering
Bauch+Ströbel VarioSys semi-automated cartridge process
Bausch+Ströbel VarioSys fully automated ampoule filling
GEA LYOVAC freeze dryers with automatic loading and unloading
Harro Hoefliger bag filling
Harro Hoefliger aseptic handling robots
Aseptic Technologies closed vials
ATEC Steritec stopper processing system
ATEC Steritec compounding and formulation vessel
Manual operation from two sides possible
Filter dryer for toxic substances
More processes in development or at your request.
更多產品資訊與規格,請洽免費服務專線0800-588990。 Free!!
或 線上留言 我們將有專員與您連絡,謝謝!!