Pendeo® Process Digital Load Cell
The digital load cells in the Pendeo® Process series from Minebea Intec are specially designed for silo and process vessel weighing.They are based on the tried-and-tested pendulum support principle, which in combination with Minebea Intec installationkits allows for the horizontal expansion or contraction of the vessel without damaging the load cells. This minimises the influences on the measurement signal.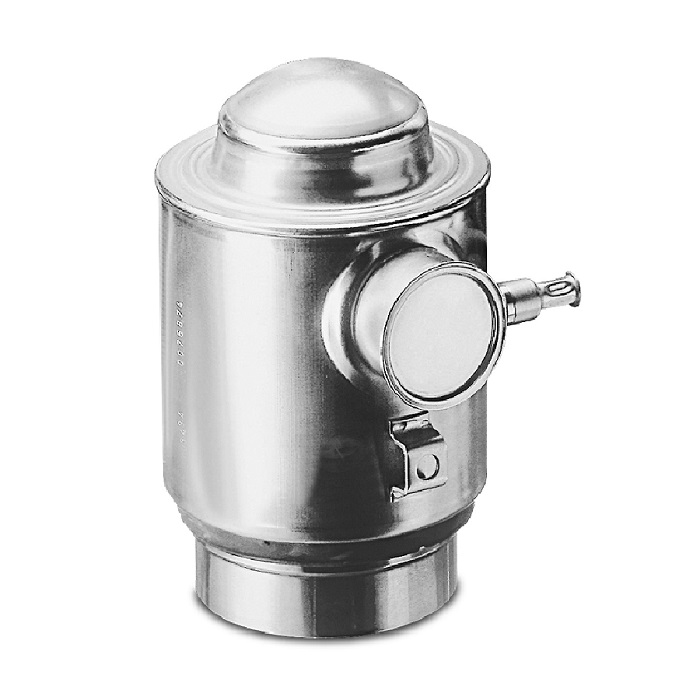 Capacities from 2t up to 50t
Easy to install
Tried-and-tested pendulum support principle
Housing made from stainless steel
High overload capacity
Not sensitive to vibrations
Hermetically sealed, IP68 (1.5 m water depth/10,000 hrs), IP69k
Verifiable according to OIML R60
Extensive diagnostic function
Made in Germany
Specification
The use of high-quality steel alloys and an in-house production process, marked with the "Made in Germany" seal of quality, have helped achieve an unprecedented service life.
Pendeo® Process load cells used in combination with Sartorius evaluation electronics provide useful additional functions. These functions help save time and money and increase system availability during setup, running operation and servicing.
The functions are combined under the "Digital Assistance Technology" concept. Various functions are available depending on the evaluation electronics selected. For example, the automatic digital detection of load cell parameters helps reduce configuration time and means the scale is ready to use in just a few minutes. If a load cell has a defect, the system automatically displays a digital message indicating the faulty load cell. In applications not for use in legal metrology, faulty load cells can be simulated, keeping production running until the cells are replaced. Extensive service functions also provide the option of exporting all scale parameters and saving them in a text file. Optimal adjustment of all components within the complete measurement chain ensures quick and easy setup. The integrated microprocessor enables communication with all load cells and actively supports the setup process at the same time. The diagnostic function keeps the user informed of the current status of the measurement chain during the process. The robust RS-485 output signal guarantees problem-free data transmission between the load cells and evaluation electronics.
更多產品資訊與規格,請洽免費服務專線0800-588990。 Free!!
或 線上留言 我們將有專員與您連絡,謝謝!!