Tension Load Cell MP 76
Highly durable tension load cell of 60 kg to 5 t. specifically designed for hopper weighing and simple dosing solutions.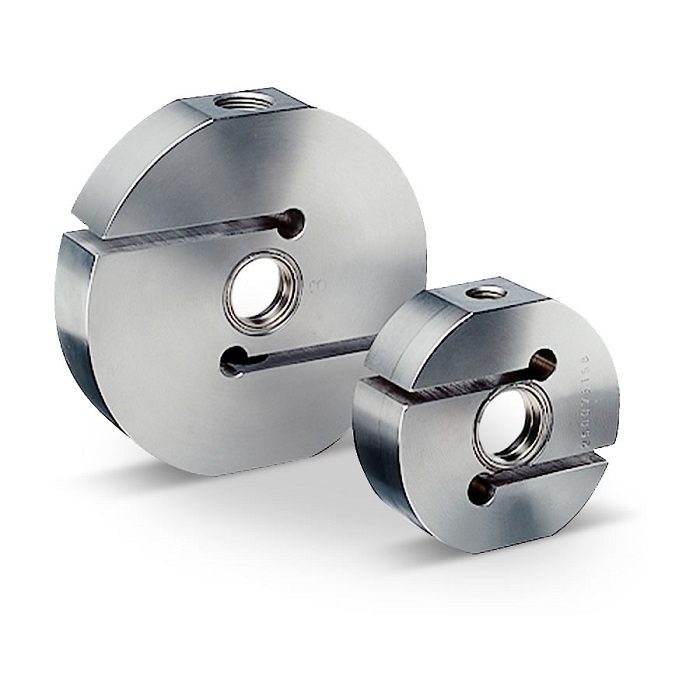 Easy to install
High resolution and linearity
Full stainless steel construction
Robust and 100% maintenance free
Hermetically welded seal (IP67)
Ex-Version available (MP 76/…E)
Approved according to OIML R60
Specification
The load cells of the MP 76 series are specially designed for the weighing of small and medium sized process vessels and for simple dosing solutions. Due to the hanging installation of the vessel, mechanical and thermal expansions or contraction of the vessel and its supporting can be compensated.
A particular design feature is the compact design with highest accuracy class through C3. The MP 76 series stands out besides the high accuracy and repeatability especially its unmatched reliability, robustness and stability, which allows for years of trouble-free operation without adjustment.
The associated mounting kits ensure an optimal power transmission into the sensor, thus minimizing the impact on the accuracy with very high repeatability and perfect linearity.
Through a special strain gauge technology results in a particularly high resolution and linearity. The hermetically sealed enclosure with the special TPE cable allows the use even under extreme operating conditions in harsh production environments. Die to the matched output technology it is possible to replace a damaged load cell without a new calibration of the system. This saves a lot of time during commissioning. Optionally this load cell is available as Ex-Version for the use in intrinsically safe circuits.
更多產品資訊與規格,請洽免費服務專線0800-588990。 Free!!
或 線上留言 我們將有專員與您連絡,謝謝!!