Industrial Scales Signum®
高精度 / 防爆實驗室型磅秤
Industrial scales for sophisticated weighing tasks, extremely rugged and resistant. For Ex-zones 2 and 22. IP65 protected. Readability 0.001 g to 20 g. Weighing capacity 0.6 kg to 65 kg.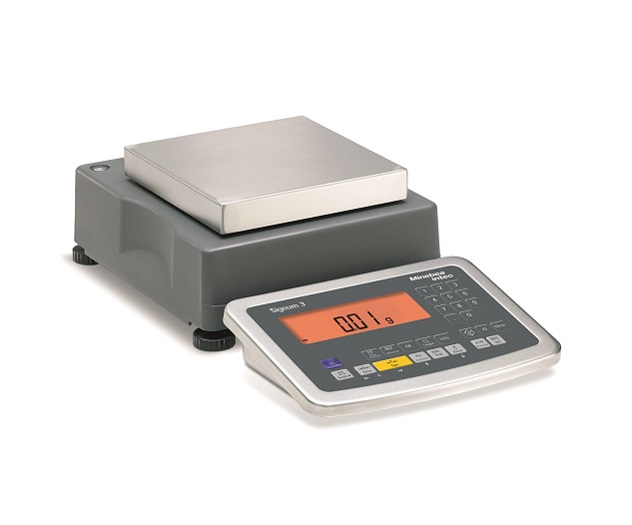 Large 25 mm LCD display with backlighting
3 indicators, 3 weighing technologies
Also available in stainless steel version
IP65 protection rating
Resolution 35.000 d to 350.000 d
Model-dependent factory-verified options up to Class II and III
Various options available
Specification
The Signum® industrial scale from Minebea Intec is a compact industrial scale in which a choice of two powerful technologies is used: SIWR and SIWA models work with a strain-gauge type load cell; the high-resolution SIWS models feature monolithic weigh cells based on electromagnetic force compensation. The Signum® offers exceptional performance features and, despite its wide variety of functions, is a very easy-to-operate industrial scale. The Signum® is extremely rugged and resistant, and perfectly adapts to any ambient conditions in an industrial environment.
With Signum® industrial scale, anything is possible: pick and choose your level of applications and different resolutions, and enjoy the benefits of a wide variety of interfaces and options. The Signum® is a compact scale built exactly the way you want it - without compromises.
With the high resolution versions of the Signum® series you can realize resolutions in the milligram range. They are especially designed for precise weighing tasks and applications such as counting, checking and formulation.
更多產品資訊與規格,請洽免費服務專線0800-588990。 Free!!
或 線上留言 我們將有專員與您連絡,謝謝!!