Industrial Scales Combics
高精度 / 防爆磅秤
Modular weighing system for sophisticated weighing tasks. Maximum readability 0.1 g to 3 t (not in legal metrology). Weighing range 3 kg up to 3000 kg.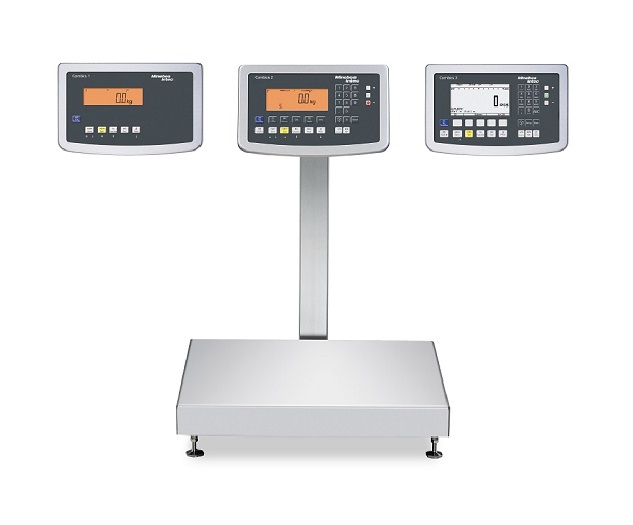 Minimization of production rejection using a resolution of up to 60,000 divisions
Flexible configuration for all requirements
Hygienic, robust design for use in industry
"German Quality" guarantees reliable measuring results in the long term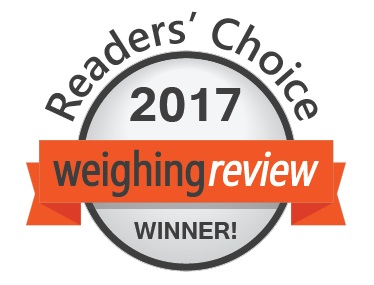 The Combics Complete Scale was voted as the Reader's Choice Best Industrial Scale for 2017
Specification
With the Combics product family, Minebea Intec offers a high-quality scale series for the various applications of the food, pharmaceutical, chemical, metal and electrical industries.
Combics can adjust optimally to different process requirements due to its high flexibility regarding connection and configuration options.
Combics complete scales come combined with platforms and indicators already installed and ready for use. Multiple combination options ensure the highest degree of individuality.The Combics Configurator supports the selection and ordering process.
Combics industrial scales have everything you need. They offer a high protection class up to IP 69K, ATEX certifications as well as various accessories in different material versions such as printers, roller conveyors, benches, frames for pit installations or drive-on ramps.
Weighing platforms
Painted and stainless steel versions available
Very robust in aggressive environments due to high corrosion and IP protection (stainless steel versions up to V4A | 1.4571, electropolished and IP68 |IP69K)
Optimally customized to the area of application due to 10 weighing ranges from 3 kg to 3 t and 13 platform dimensions
Precision up to 30,000d when not used in legal metrology
When used in legal metrology up to 6000e and/or 3 x 3000e (multi-range and multi-interval possible)
High resolution weighing platforms
Area of application from 3 kg to 300 kg in various platform dimensions
Precision up to 340,000d when not used in legal metrology
When used in legal metrology class II up to 34,000e
With internal motorized calibration weight
High resolution weighing platforms
Flexibility due to 9 application programs
User-friendly due to clear text displays, bar graph, control light fields
Easy integration due to standardized data interfaces, e.g. RS232, Profibus DP, Ethernet TCP/IP
For use in legal metrology applications up to 10,000e, optional integrated Alibi memory
更多產品資訊與規格,請洽免費服務專線0800-588990。 Free!!
或 線上留言 我們將有專員與您連絡,謝謝!!