Seg-Flow® Automated On-line Sampling System 線上取樣分析系統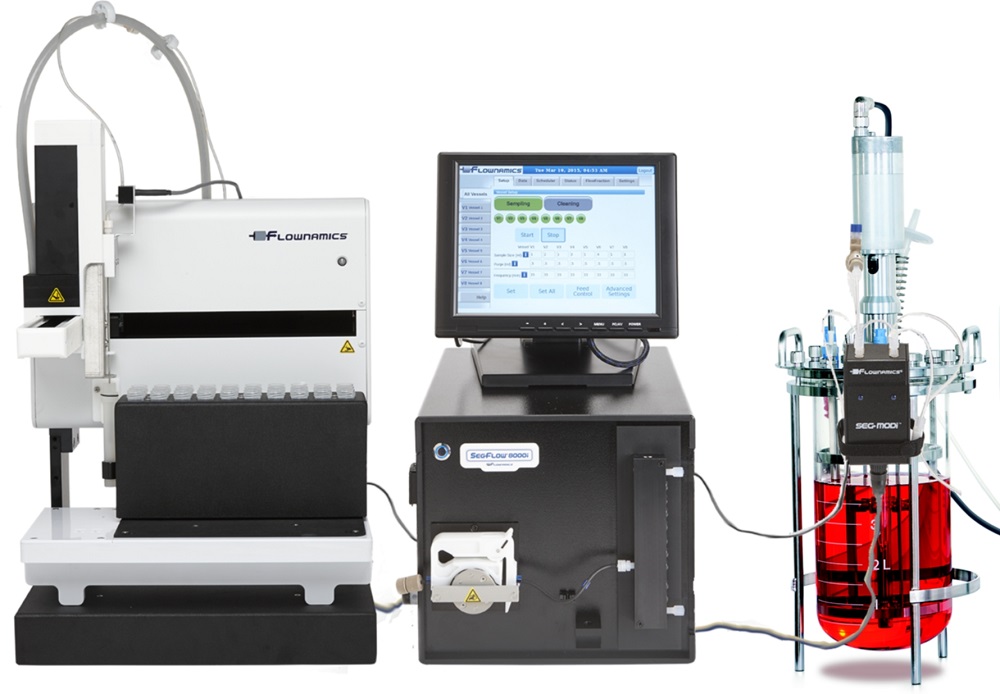 The Seg-Flow® Automated On-line Sampling System provides multiple bioprocess monitoring and control solutions for improving process performance. The Seg-Flow system's patented Segmented On-line Sampling™ technology allows rapid and accurate sampling for 8 vessels or process streams and sample delivery to 4 analyzers and/or fraction collectors. Several feed control options are available with the Seg-Flow system, which can control 2 pumps per vessel. Existing off-line and at-line analytics are seamlessly integrated into a multi-functional on-line PAT tool through the Seg-Flow system's communication interface and FlowWeb™ control software. The FlowWeb software simultaneously acquires all integrated instrument data and can export the data to any OPC-enabled SCADA for enhanced process monitoring and control.
產品特點 / Features
Sampling Solutions
Rapid and accurate sampling
Sample from 1-8 vessels/process streams
Deliver samples to 4 analyzers/fraction collectors
Withdraw cell-free or cell-containing samples
On-line monitoring of nutrients, metabolites & cell growth
Sample line is cleaned and/or sterilized after every sample
Instrument Integrations
Agilent® Infinity 1200 Series HPLC
Cedex Bio HT
Cedex HiRes Cell Analyzer
Mettler-Toledo Balances
Nova® BioProfile® Flex II, Flex, Basic, 100, 300, & 400 analyzers
Vi-CELL® XR Cell Analyzer
Waters Acquity UPLC
YSI® 2700, 2900, 2950, & 7100 Biochemistry Analyzers
Feed Control Options
Control 2 feed pumps per vessel
Setpoint control, gravimetric feed control
Other feed algorithms can be programmed
Pump interfaces include: Watson-Marlow, Cole-Parmer®, MasterFlex®, SciLog® ACCU Digital, & Ivek
Other pump interfaces available upon request
SCADA Integrations
Sartorius BioPAT® MFCS
DASGIP DASware
New Brunswick BioCommand®
Broadley-James BioNet®
Emerson Delta V
Other devices and SCADA available upon request
Communication Interfaces
TCP/IP
Serial – RS-232
Analog I/O
OPC
Seg-Flow® On-line Sampling System
Your Automated On-Line Bioprocess Sampling Solutions
產品型號 / Model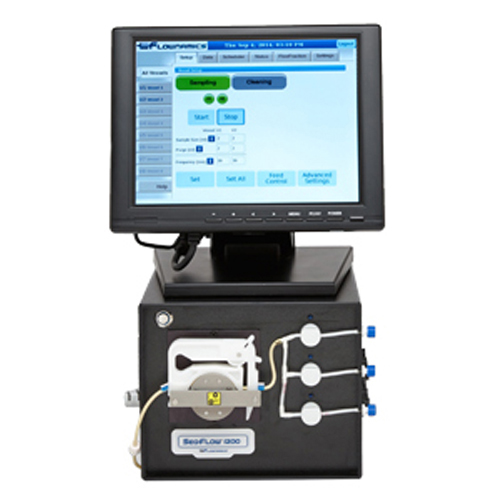 Seg-Flow 1200
Economical
Single-use fluid path
Sampling for 1-2 reactors
10" W x 7" H x 10" D
(25.4 cm x 17.8 cm x 25.0 cm)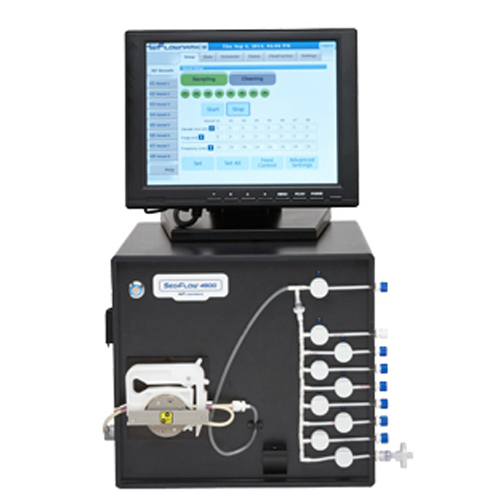 Seg-Flow 4800
Single-use fluid path
Sampling for up to 8 reactors
11"W x 10 ¼"H x 14"D
(27.9 cm x 26.0 cm x 35.6 cm)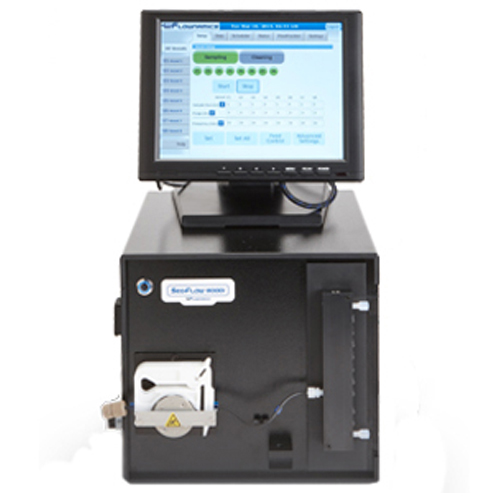 Seg-Flow 8000i
Chemically inert fluid path
Sampling for up to 8 reactors
11"W x 10 ¼"H x 14"D
(27.9 cm x 26.0 cm x 35.6 cm)
更多產品資訊與規格,請洽免費服務專線0800-588990。 Free!!
或 線上留言 我們將有專員與您連絡,謝謝!!