Flexus®
衛生級動態檢重機
The Checkweigher Flexus® meets the strictest requirements when it comes to hygienic design guidelines for packaged foods. A wide range of configurations ensure that every requirement is covered.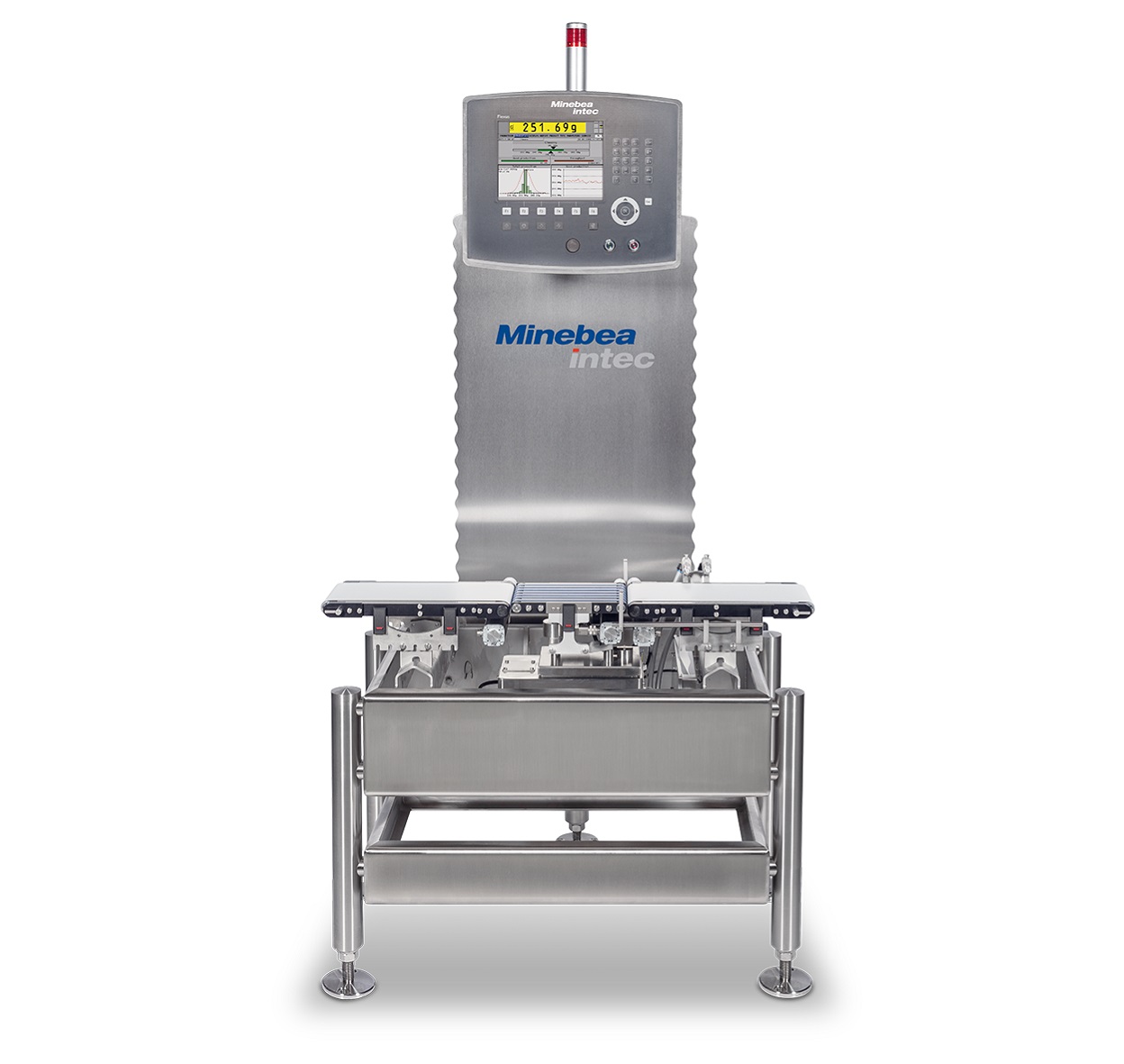 Hygienic design for easy cleaning and the highest level of quality in your production operations
Safety and reliability thanks to EMFC load cell technology
The ideal solution every time – configure Flexus® for your application
Easy to combine with metal detection technology Vistus®
Hygienic Design
Easy inspection
Easy and safe cleaning
Time and cost savings
High-resolution weighing cell technology
Electro-magnetic force compensation
Maximum throughput
High precision
Flexible configuration
Comprehensive range of options
Easily adjustable
Customised solutions
Flexus® Combi – with metal detection
Vistus® metal detection technology
High detection sensitivity
Space-saving design
Specification
Technical Data
WS 1 kg
WS 2 kg
WS 5 kg
WS 7 kg
Gross Weighing range (g)
Up to 1,000
Up to 2,000
Up to 5,000
Up to 7,000
Smallest permissible calibration value (g)
0.1
0.2
1
1
Standard throughput (pcs/min)
Up to 600
Up to 550
Up to 450
Up to 450
Speed ranges (m/s)
0.2 - 1.5
0.2 - 1.5, 0.5 - 1.5
0.2 - 1.0, 0.5 - 1.4
0.2 - 1.0, 0.5 - 1.4
Working height (mm)
500 to 1,400 with standard adjustable feet, 575 to 1,475 with hygienic adjustable feet
Protection Rating
IP 54 (standard), IP 65 (optional)
更多產品資訊與規格,請洽免費服務專線0800-588990。 Free!!
或 線上留言 我們將有專員與您連絡,謝謝!!