AT-Closed Vial® 無菌雷射密封瓶
應用領域 / Fields of use

Vaccines
mAbs
RNA/DNA-based products
Low leachable profile, twice less particles then in glass vial

Cytotoxics
Radiopharmaceuticals
Nanomedicines
Unbreakable container, always closed to avoid contamination

Cell therapy
Gene therapy
Other low T° storage products
Container Closure Integrity even in liquid nitrogen
技術概念 / Concept
The AT-Closed Vial® Technology is based on the concept of the ready-to-fill Closed Vial, whereby polymer vials are provided:
clean (molded in ISO 5 clean room)
closed (stopper in place and secured)
sterilized (gamma-irradiated)
"Item-level isolator"
AT-Closed Vial® ensures better sterility assurance, lower particle presence and uncompromised container closure integrity, even during cryogenic storage.
步驟說明 / Process

The overall filling process of the ready-to-fill AT-Closed Vials® is made of very few steps:
Filling of the vial with a needle puncturing the elastomeric stopper.
Immediate laser re-sealing to restore the closure integrity of the filled vial.
Capping with a tight snap-fit cap protecting the piercing area.
材質 / Materialst
Materials selected for the product contact parts meet USP and EP requirements for pharmaceutical primary container:
COC (Cyclo-Olefin Co-polymer) for vial body, known for shock-resistance, barrier properties and transparency
TPE (Thermo Plastic Elastomer) for stopper, a proprietary material allowing specific processing
both having excellent leachable profile.
The fully automated vial manufacturing process ensures clean conditions: vial and stopper are molded in Grade A/ISO 5 and immediately assembled by robots, minimizing particle content compared to other types of primary containers. AT-Closed Vials® are then packed and sterilized by gamma irradiation, being supplied as Ready-to-Fill containers.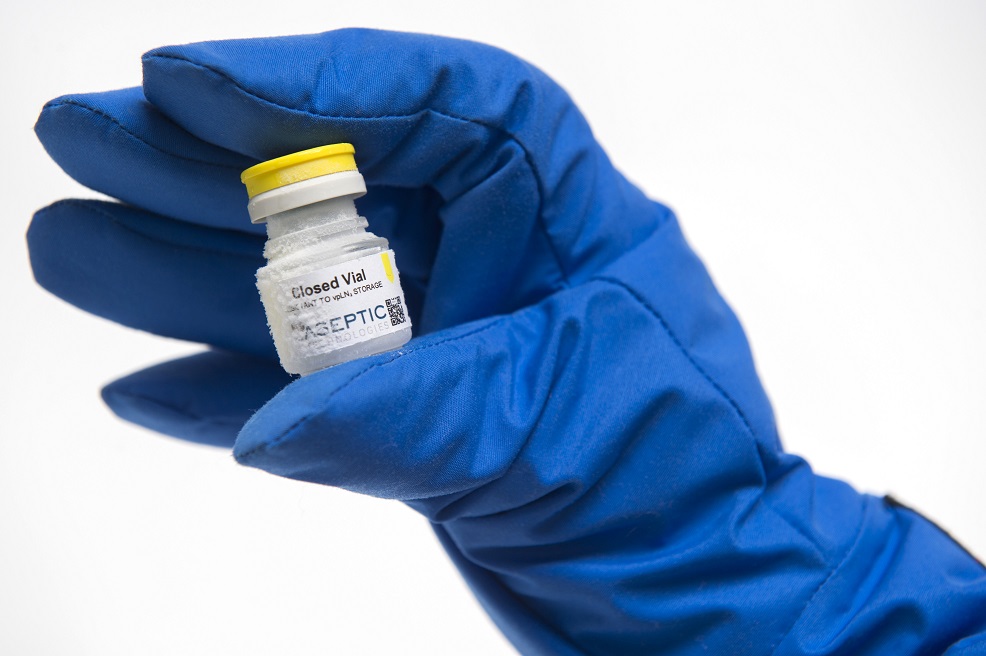 規格 / Specification
AT-Closed Vial®
1 ml
2 ml
6 ml
10 ml
20 ml
50 ml
Specific solutions for UV-, O2-sensitive, lyophilized products can be offered.
Height (in mm, +1mm if capped)
33.10
33.10
39.30
49.80
61.20
84.90
External vial diameter (in mm)
18.30
22.30
25.00
25.00
30.00
36.00
Maximum volume filled (in ml)
1.35
2.25
7.60
11.70
21.80
52.10
Cryogenic storage
can be cryopreserved while keeping Container Closure Integrity
Colored caps
are available in different colors for product differentiation
更多產品資訊與規格,請洽免費服務專線0800-588990。 Free!!
或 線上留言 我們將有專員與您連絡,謝謝!!