SKANFOG® MRD - Alone and in Groupsith H2O2 decontamination system可攜式 H2O2快速滅菌系統
Efficient, wireless H2O2 room decontamination system for various room sizes and floor plans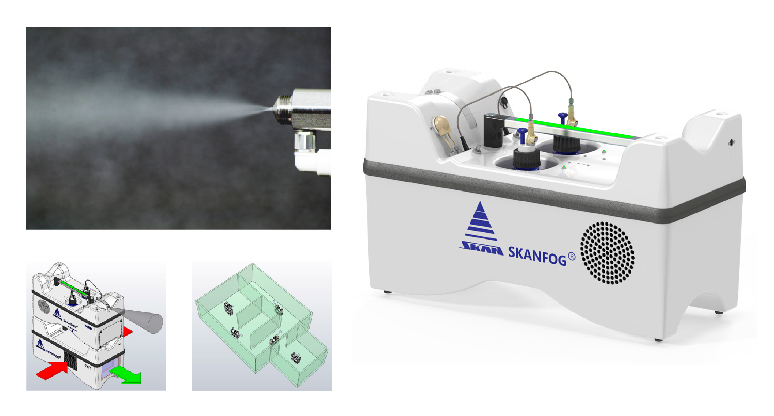 應用需求 / Your Needs
Easy-to-use room decontamination device
""Lightweight: easy transport, positioning and storage
Flexible application for different environments
Reproducible process
Gentle on various materials
對策方案 / Our Solution
SKANFOG® MRD is a fast and wireless room decontamination system for use with low concentration H2O2 solution. The SKANFOG® MRD is ideal for different room sizes and floor plans with single or connected rooms in the healthcare and pharmaceutical industries. A full kill of a 106 population of the test organism Geobacillus stearothermophilus can be achieved and reproduced.
產品特點 / Features
Several units within a room with wireless connection
""Stackable for small footprints
Online remote monitoring and control
Controlled dosing rates
Software application compliant with GAMP requirements
RFID technology for verified positioning of the units
SKANFOG®技術應用
""Room decontamination (e.g. class B and hospitals)
""Open RABS combined with cleanroom ""
Closed RABS ""
Material transfer airlocks
更多產品資訊與規格,請洽免費服務專線0800-286855。 Free!!
或 線上留言 我們將有專員與您連絡,謝謝!!